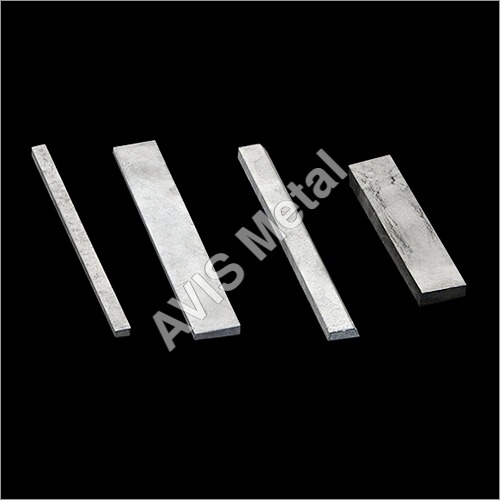 Wear Parts TC Strips
Product Description
Wear Parts TC Strips are intended to be used in crushing, grinding, and particle size reducing machines. They are greatly admired for assuring excellent structural strength with seamless surface finish. These strips are made of tungsten carbide alloy for showing good dimensional stability and long service life. They have superior abrasion & wear resistance and are suitable for use in mining & construction machines. Wear Parts TC Strips show compatibility for hammer mills, VSI, & stone cutters. They are available in customized configurations at market leading rates for our respected customers in quantities as per their demand.
We are the renowned company known for offering Tungsten Carbide Wear Parts TC Strip to our clients. Carbide is highly efficient and green material that features qualities of stainless steel corrosion resistant, oxidation resistant, wear resistant, and bonding proof and acid-base resistant; and ensures its good strength, toughness, bending and stretching and impact resistance.
TC strip is used for woodworking cast iron cutting tool. It can also be used in many fields such as machining of refractory alloys, high manganese steel, stainless steel, for processing cast iron, non-ferrous metal and aluminum section bar, etc.
Application :
Ceramic Tiles Industry
Food, Beverage and Milk Processing Industries
Homogenizer Manufacturers
Particle Reduction Machinery Manufacturers
Drilling and Gas Lifting Equipment's
Dies, Pigments and Intermediate Process Plants
Extrusion Machinery Manufacturers
Power Equipment Manufacturers
EDM Manufacturers

Features :

Dimensionally accurate
Corrosion resistant
Durable
Precision grade
Suitable grade with good wear resistance
Various types and grades are supplied as required

TC strips are a sintered metallurgical product of powdered form. These strips are manufactured in vacuum or Hydrogen reduction furnace with refractory Tungsten material micron powder as the main ingredient and Nickel, Cobalt, or Molybdenum as the binder.
Tungsten carbide has many features like hardness and strength, wear and corrosion resistant and stability under high temperature. It finds application to cut plastics, nonferrous metals, cast iron, chemical fiber, stainless steel and high Manganese steel, etc, and make drilling tools, measuring gauges, mining tools, wear parts, precision bearings, nozzles, cylinder liners, and metal molds, etc.
Contact Us
Office: Opp. T.b. Hospital, Ashwani Kumar Road, Near Umiya Circle,, Surat, Gujarat, 395008, India
Phone :+918045478231