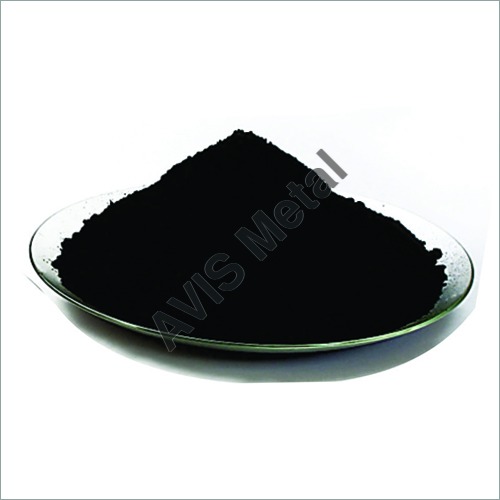 Cobalt Oxide Powder
Product Description
Cobalt Oxide Powder is most commonly utilized as a pigment in ceramic industry for delivering black or blue color to the end product. It has chemical formula Co3O4 with molecular weight of 240.80 g/cm3 and density of 6.11 g/cm3. This powder is black in color and shows water insoluble nature. It is also employed in chemical industry for producing cobalt salts. Cobalt Oxide Powder is an odorless compound with high purity level and assures superior effectiveness. It distributes uniformly while giving an attractive finish & color to pottery, ceramic, & enamel items.

We offer a wide range of Cobalt Oxide Powder with different cobalt content or as per our customer's requirement. We refine cobalt oxide with the use of Cobalt ore as a raw material in our own refinery that is spread over 10,000 square meters.
Our highly pure Cobalt oxide 73% is widely used to manufacture ceramic pigments for color application in the sanitary and tiles. Also, float glass industry widely uses Cobalt Oxide to get different shades of color tint in the glass. Advanced grade cobalt oxide is used in electronics, magnets and catalyst industry.
Standard available grades are as under :

Cobalt Oxide - 73%
Cobalt Oxide - 65%
Contact Us
Office: Opp. T.b. Hospital, Ashwani Kumar Road, Near Umiya Circle,, Surat, Gujarat, 395008, India
Phone :+918045478231